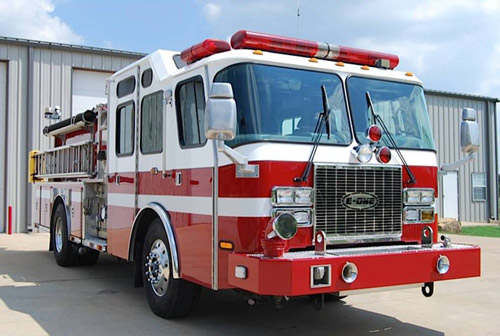 Engine E8913 - 2003 E-ONE Type 1
In 2017 KFPD was awarded this engine through the county measure "Z" project and is currently our first response engine for structure fires and major incident response. It can carry 5 firefighters plus the engineer. The 1258 Gallon per minute pump system is computer operated. This engine has a 750 gallon onboard water tank and a separate firefighting foam tank. It carries breathing apparatus (SCBA's) for our firefighters, rescue tools, and EMS medical equipment. Has automatic snow chains and excellent scene lighting.
---
Engine E8911 – 1977 International Type 2
Formally an ( OES ) Office Of Emergency Services structure fire engine and was used by KFPD for years as our only fire engine. This engine because it still runs great and has a 1000 gallon per minute water pump has been converted to a wildland response engine. It has a 800 gallon water tank and continues to serve the community well.
---
Engine E8912 - 1986 Ford Sanford Type 1
1992 Pierce Arrow Type 1, 500 gallon tank w/1500 GPM pump. Used for structural and wildland fire response.
---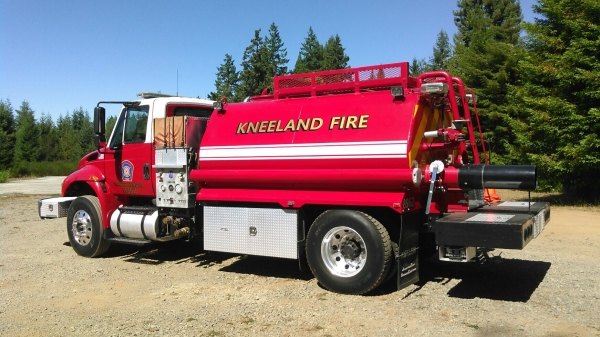 WATER TENDER T8962 – 2007 INTERNATIONAL
September 2018 Kneeland acquired a new to us tender from San Diego Fire. This tender has a 2000 gallon water tank to support our fire engines and a 500 gallon per minute water pump for fire fighting directly from tender using two cross-lay pre-connected hose lines. The rear of the water tank is equipped with a "quick dump" to fill our portable water tank. Purchase was made possible with financial support from County Chiefs Association, Humboldt County Measure "Z" project and Kneeland residents.
---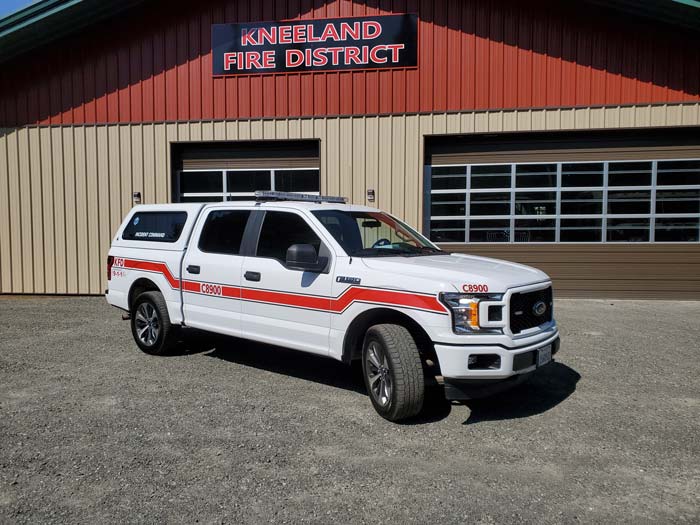 C8900 Chiefs Truck – 2019 Ford F-150 4x4
2019 Ford F-150 4x4 - outfitted with needed equipment for incident command of wildland and structural fires as well as rescue incidents, also carries a compliment of tools and medical equipment/AED for rapid medical and rescue response.
---
Rescue 8946 – 2005 Ford F550 4X4
KFPD acquired this Rescue Mini-Pumper in 2017 to replace our previous 1986 Rescue. This Rescue responds to nearly 100% of our emergency calls. Medical aids to vehicle accidents to small fires. It carries medical equipment, Jaws of Life, rescue tools, rope rescue equipment and has great night time operations LED scene lighting. This Rescue also has an independent water pumping system, carries 250 gallons of water and a 40 gallon firefighting Foam tank. Seats 5 firefighters and is 4-wheel drive.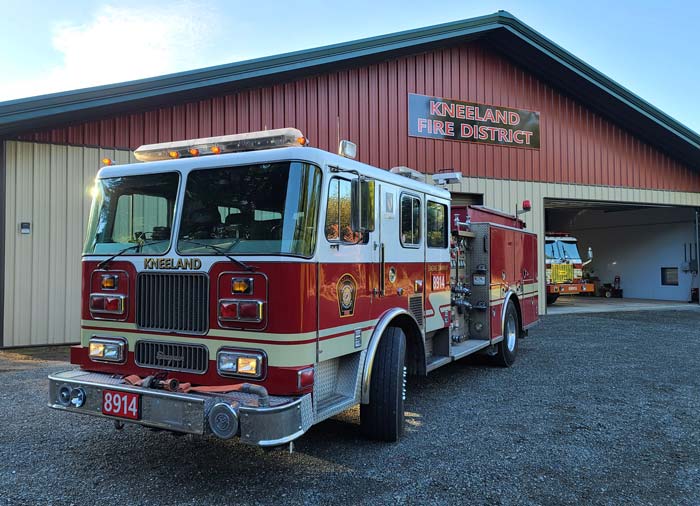 Engine 8914 – 1999 Seagrave Type 1
500 gallon tank w/1500 GPM pump. Used for structural and wildland fire response.