Our Mission
"To provide emergency medical response & fire suppression services 24-7-365.
To supplement the efficiency of Wildland Fire response with Cal-Fire.
To advocate for public safety and community fire prevention education.
To provide a venue for local disaster relief and recovery community meetings, activities and events.
To preserve the history of the Kneeland Volunteer Fire Department."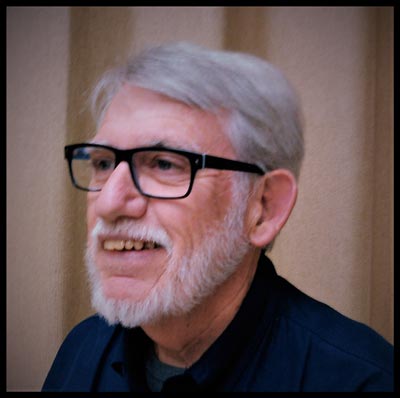 Kneeland Firehouse Completion…IT'S ABOUT TIME! By Mike Davis, Board President:
KFPD Board President Mike Davis
The time has come for us to complete construction of a Fire Station at our newly acquired lot of land at 6201 Greenwood Heights Drive. Financing a building on leased property proved difficult so Humboldt Redwoods Co. has donated this parcel of land and two easements for a water supply and an entrance road for Fire Equipment access. Their generous donation makes financing possible but processing this has cost valuable time and money. We had to: excise the parcel from a Timber Planning Zone, pay County subdivision costs, provide a land survey, parcel maps, title search and insurance. But now we hold title to 6201 Greenwood Heights Drive for the purpose of constructing a new Firehouse. In 2014 the Board of the Kneeland Fire Protection District contracted with Greenway Partners and LaPotre Architects for planning a building and researching funding. Greenway gathered members of the community in community meetings to assess the interest and needs for a firehouse. This group looked at three models for a firehouse and determined that a three-phase strategy for construction beginning with a basic building to shelter equipment and provide a training site for firefighters. Greenway Partners research regarding funding and financing led to a decision by the KFPD Board that competing priorities (volunteer recruitment and equipment upgrades) needed addressing before we commit to completion of the Firehouse. We have since added several new recruits, a later model First Response Vehicle and, a new structure fire response engine. With new confidence we have recently signed a contract to begin construction with DCI Builders of Ferndale beginning early September 2018. Cost of construction will be around $267,000 (add on up to 30% for required prevailing wage labor cost). Humboldt County, with Measure Z Sales Tax Funds has offered us an $80,000 grant toward purchase of a pre framed and engineered metal building and supplies. The building will have framing for future development while providing immediate shelter for firefighting equipment, training space and toilet facilities. After completion we plan to add more windows, doors and interior meeting/office space on a "pay as we go" basis with volunteer help from skilled and unskilled community members. We are currently organizing financing and grant applications, a funding campaign and new budget strategies to ensure that we can responsibly meet our goals of providing fire and emergency protection at our current level of professional excellence. In taking on this critical project we need your enthusiasm and, importantly, your gifts of money and skill!
...
Date:Nov-13-18
Location:Kneeland Rd. near Roundhouse Rd.
Description:1115am Kneeland Water tender 8962 was dispatched to a vegetation fire with out of control burn piles. Kneeland Fire crews assisted Cal Fire and was released and returned to Quarters at 1933pm.
Date:Nov-08-18
Location:Kneeland Rd. 3 miles from Roundhouse
Description:At 1545 Cal Fire requested a water tender 8962 from Kneeland Fire to wildland fire YAGER incident. Kneeland Crews returned at 2330pm.
Date:Nov-06-18
Location:4500 Block of Greenwood Hgts Dr.
Description:At 1515Pm Kneeland Fire Engine 8911 Attack 8946 and Water Tender 8962 responded to a controlled burn that escaped. Upon arrival multiple large burn piles were out of control extending up hillside. Kneeland Fire crew first arriving engines along with Cal Fire Air attack began fire suppression. Cal Fire engines and crews who were on another assignment arrived within an hour and the fire was turned over to them. No structures were threatened. Kneeland Fire assisted in fire operations and was released at 1930pm.
"We are dedicated to supporting our community"