Our Mission
"To provide emergency medical response & fire suppression services 24-7-365.
To supplement the efficiency of Wildland Fire response with Cal-Fire.
To advocate for public safety and community fire prevention education.
To provide a venue for local disaster relief and recovery community meetings, activities and events.
To preserve the history of the Kneeland Volunteer Fire Department."
Coronavirus COVID-19 Face Masks?
Wearing a face mask during a grocery run is not something any of us in the Kneeland community ever imagined having to do just a few short months ago. But as we navigate the new State and County standards of safety and protection during this global pandemic, we're becoming all too familiar with the practice. The CDC recommended standard N-95 rated mask has become hard to find and at current prices is not economically practical for most of us since it is a one-time use disposable mask.
Strange as it may seem, the CDC's recommendation for individuals to wear cloth face coverings in public settings has led to many statewide mandates, turning the wearing of face masks into a "new normal".
So, does everyone know how to wear, handle and properly care for their re-usable cloth face masks? The answer, understandably, is that most do not.
If you don't have a background in healthcare, you've probably never even touched a protective face mask before now, so it's only natural to feel a little unsure of proper usage. Th...
Continue Reading
KFPD in Action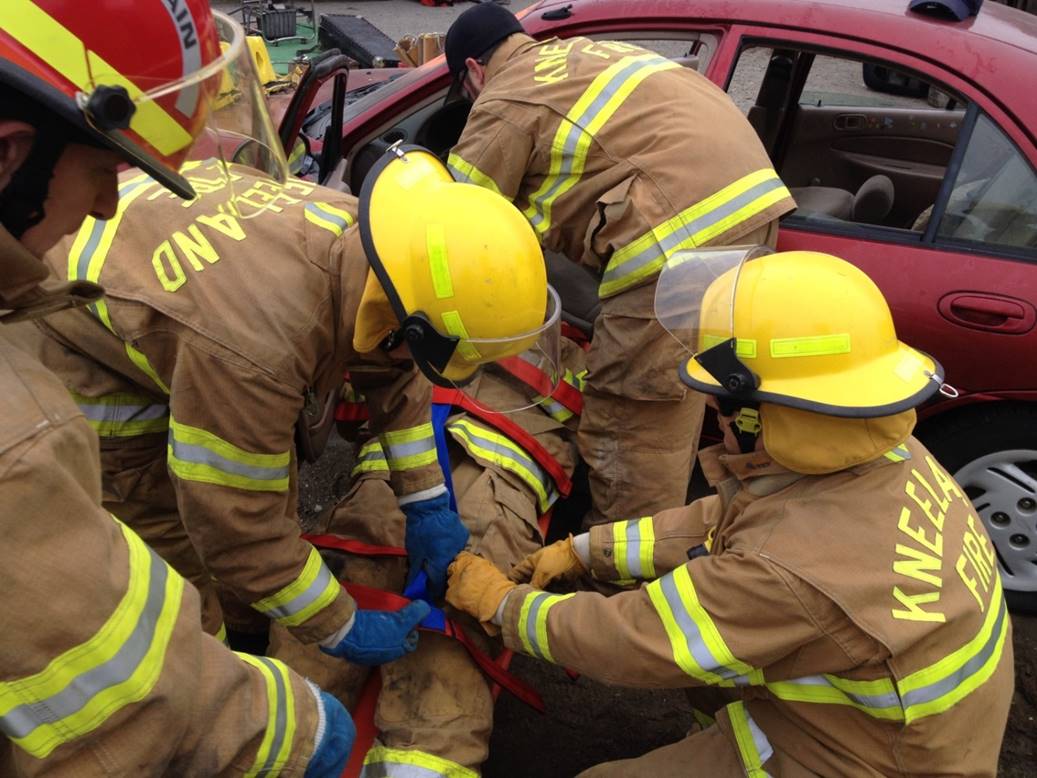 Recent 911 Calls
Date:Nov-19-20
Location:3600 Block Greenwood Hgts, Kneeland
Description:At 10:51PM Kneeland Volunteers were dispatched to a vehicle accident on Greenwood Hgts. Road. Vehicle left the roadway and struck a tree. Patient was extricated and transported to hospital by ambulance.
Date:Nov-03-20
Location:Burke Ln., Kneeland
Description:At 12:45AM Kneeland Fire was dispatched to a reported DEBRIS FIRE extending into tree.
Date:Oct-31-20
Location:9000 Block Fickle Hill Rd.
Description:At 10:21 PM Kneeland Fire was dispatched to a male patient who had reportedly fallen down a hillside 10-30 feet. Unknown injuries
"We are dedicated to supporting our community"